Limnologists are the scientists who study lakes. U.S. limnologists define a lake as a relatively large body of standing or slowly moving water occupying an inland basin of appreciable size. Definitions that distinguish lakes, ponds, swamps and other bodies of non-oceanic water are not well established. Because of this, lakes and ponds are sometimes mistaken for each other, although ponds are smaller than lakes.
What U.S. State Has the Most Lakes?
Geographical wonders populate the U.S. with biodiversity, flora, and fauna. From the tundras and ice in Alaska to the deserts of the American West to the prairies of the Great Plains to the breadbasket of the Midwest to the lush Southeast to the mountains and plains of the East Coast, and much more, the U.S. is teeming with lakes, man-made and natural. 
Alaska has the most lakes in the U.S. This makes sense given the fact that Alaska is the largest U.S. state and that much of its terrain is filled with glaciers, ice, and snow.  

How Many Lakes Are in Alaska?
There are many sources that report U.S. lake statistics. We use the statistics recorded and reported by the state's wildlife management departments. 
The Alaska Department of Fish and Game counts 3,197 officially named natural lakes and 3 million unnamed natural lakes, for a total of 3,003,197 lakes. Alaska has over 40% of the nation's surface water resources, over 12,000 rivers, and 3 million lakes greater than 5 acres.
How Many Freshwater Lakes Does Alaska Have?
Alaska's largest lake is Lake Iliamna, which is the second largest freshwater lake in the United States behind Lake Superior and has an area of 1,115 square miles.
The Alaska Fish and Game Department officially claims 3,003,197 freshwater lakes. All of Alaska's natural lakes are freshwater lakes.
What Is the Deepest Lake in Alaska?
The Gompertz Channel leads into Anchorage, Alaska, and Anchorage lies at the top of the channel. On the northwestern side of the channel, about 50 miles inland, sits the Kirkwood Archeological District and the Lake Clark National Park and Reserve, and Lake Clark.
Lake Clark is the deepest lake in Alaska at 1,054 feet deep. Lake Clark preserves the ancestral homelands of the Dena'ina people, an intact ecosystem at the headwaters of the largest sockeye salmon fishery in the world, and a rich cultural wilderness.
Lake Clark is the seventh largest freshwater lake in Alaska, covers 4,030,015 acres, and is over 40 miles long. The Lake Clark National Preserve is approximately 4,000,000,000 acres of pristine beauty. The preserve comes in a complete Alaskan package with glaciers, tundra, volcanoes, and waterfalls, plus a vast array of wildlife and flora.
---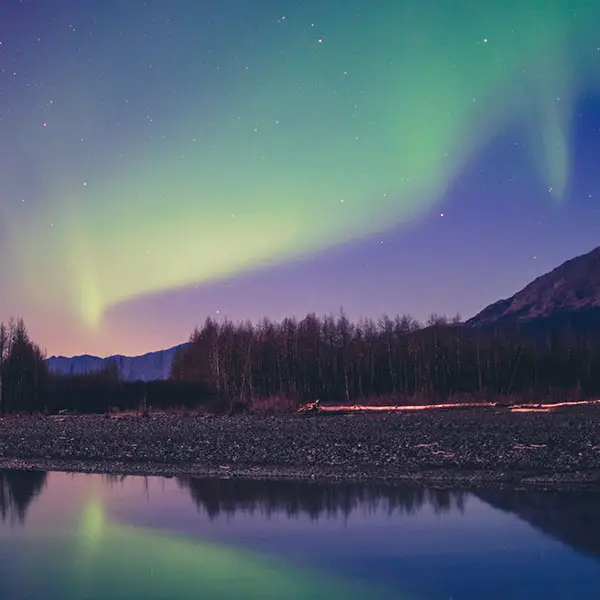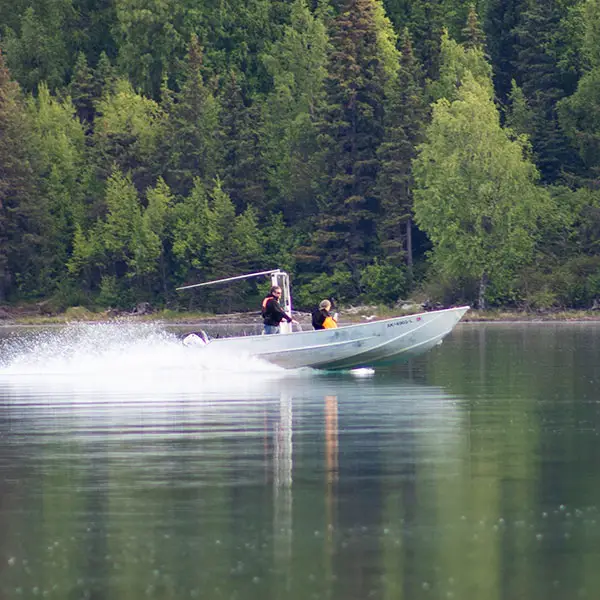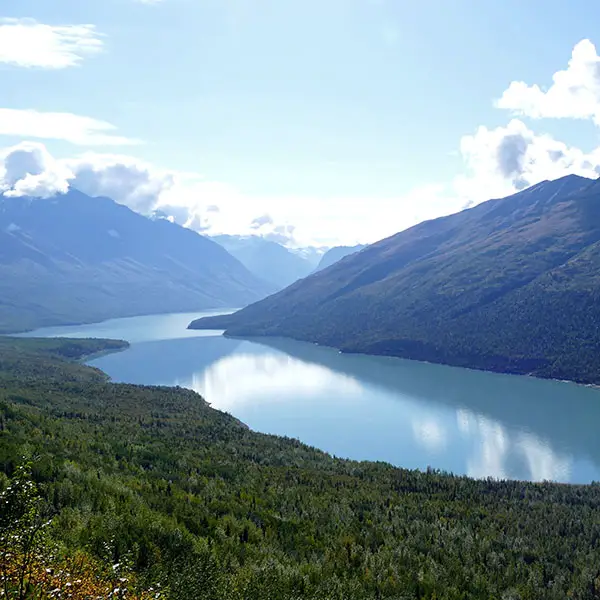 Which States Have the Most Lakes?
Although Minnesota is known as the "Land of 10,000 Lakes", it does not have the most lakes in the U.S. Out of the 304 million known lakes in the world, the U.S. has an approximate 102,500 lakes, or 3,000,000,000 lakes, or 250 lakes with a surface area of 10 square miles. We could not find a consensus. 
Alaska, Wisconsin, Minnesota, Michigan, Florida, Texas, and California are the seven states with the most lakes in the order from Alaska with the most to California with the least lakes.  
Wisconsin has a population of 5.8 million people and is known for its lakes and dairy production. Wisconsin has over 15,000 lakes, but only 40% of them are large enough to have names. Several endangered species like Higgins' eye pearly mussels, northern long-eared bats, Karner blue butterflies, and whooping cranes call Wisconsin's lakes their home. Lake Winnebago Lake Winnebago is the largest lake in Wisconsin. 
Minnesota is third, with the most lakes in what state. Minnesota limnologist, John Downing, recorded 17,246 Minnesota lakes when he was a graduate student, but later retracted that. Today, the Minnesota Department of Natural Resources (MNDNR) officially counts 14,380 lakes in its state. The largest lake in Minnesota is Lake Superior, which covers 30,000 miles.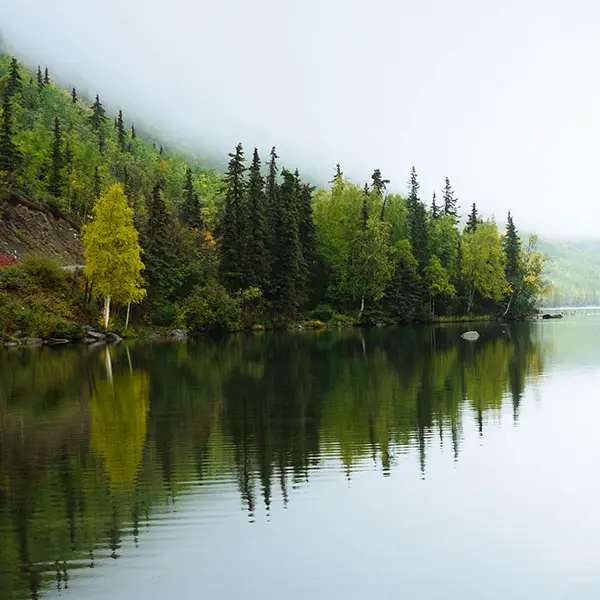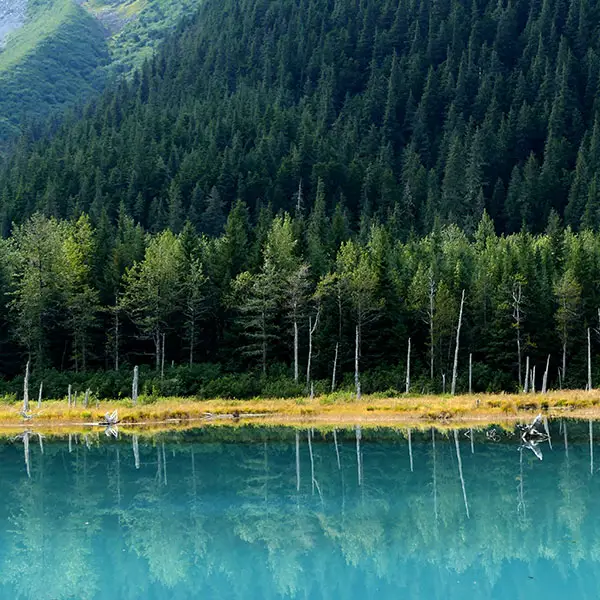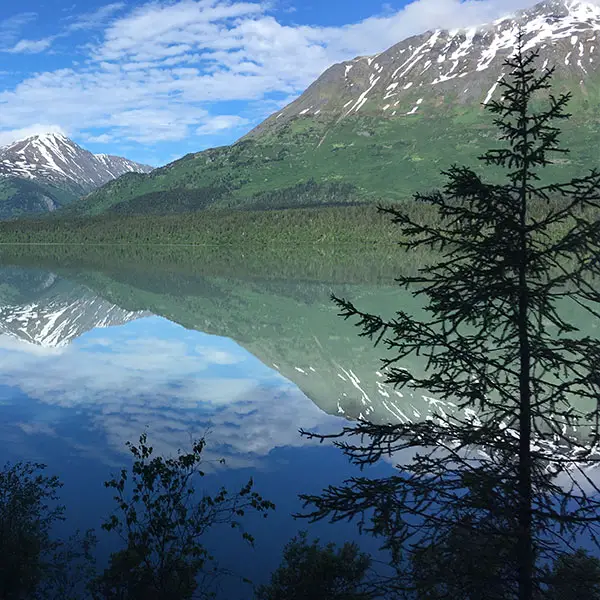 Michigan is number four with 10,000 recorded lakes. Michigan has the most shoreline miles in the U.S. with 3,288 miles of coastline. Michigan's lakes are home to endangered species like whooping cranes, snuffbox mussels,  Hines emerald dragonfly, and some butterfly species. Huron Lake is the largest lake in Michigan and covers 45,300 square miles.
Florida, known as the Sunshine State, is also known as the Fishing Capital of the World. Florida boasts over 30,000 lakes. The Florida Fish and Wildlife Conservation Commission manages its natural resources amazingly well, and is a role model in fish and wildlife conservation for other states. The largest lake in Florida is Lake Okeechobee, with a surface area of 1,175 square miles, and it is the fourth largest lake in the U.S.
The Lone Star State, Texas, contains over 7,000 lakes, most of which are not natural. Texas has 188 lakes that cover 5,000 acres or more. Texas has ten natural ecoregions with significant variation in climate and landscapes, factors that influence habitat diversity. East Texas lakes look much different than lakes in West Texas. Toledo Bend Reservoir is Texas' biggest man-made lake, and Caddo Lake is Texas' biggest natural lake. 
California has 13 level III and 144 level IV ecoregions. Ecoregions are divided into levels. California has over 3,000 lakes in one of the most biodiverse states in the U.S. California's freshwater lakes support an ecosystem of flathead catfish, lake trout, smallmouth bass, spotted bass, black crappie, and walleye, plus other fish species. Camanche Reservoir is the largest lake in California and covers 7,700 acres in San Joaquin Valley.
---
What State Has the Least Amount of Lakes?
Most U.S. states have built dams and impounded lakes for flood control and water supply services. These are man-made lakes. Natural lakes are not as plentiful in the U.S. as man-made lakes. The states of Delaware and Texas have only one man-made lake each. 
Maryland has over 100 man-made lakes. Maryland is the only state with no natural lakes. It has the least amount of lakes in the U.S. Maryland received no glacier action in the Pleistocene Epoch period. During that period, 74% of natural U.S. lakes originated as pools gouged out by glaciers.
Deep Creek Lake is Maryland's largest body of water. It covers 3,900 acres with 69 feet of shoreline. It lies within the Ohio River ​Drainage west of the eastern continental divide. In the end, Deep Creek Lake's waters end up in the Gulf of Mexico via the Mississippi River. However, Maryland is one of the smallest U.S. states at 9,775 square miles, so it makes sense that it has the least amount of lakes in the U.S.