Caddo Lake is a natural wonderland. Formed some untold hundreds of years ago by a massive logjam on the Texas-Louisiana state line, it is often referred to as the "only natural lake in Texas". It has been impounded by a man-made dam for about 100 years, but one thing is sure – Caddo Lake is as natural as it gets.
From the unforgettable cypress trees and Spanish moss, to birds, alligators and variety of fish life, Caddo Lake has biological diversity and intensity that is remarkable to find this far north of the tropics.
While swimming is not recommended, and boating can be difficult (stay in the lanes!), Caddo Lake has become a favorite place to explore for kayakers. Whether you're into fishing, birdwatching or just paddling for the fun of it, there is so much to discover at Caddo Lake.
---
Explore Lake Lewisville in Detail
For more information, news, events, trip planning and interesting history, you can explore our sister site LewisvilleLakeTexas.com. Here are some shortcuts: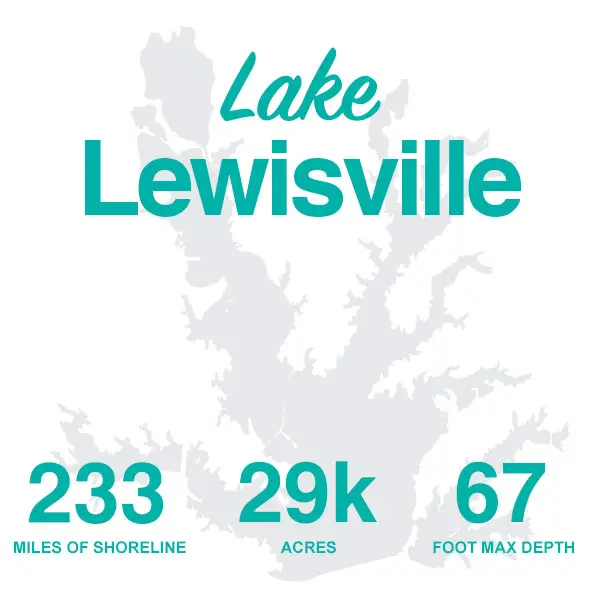 ---

Visit this wide-open metro lake!
Explore all that Lake Lewisville has to offer with our unique interactive Lake Lewisville map of campgrounds, marinas, restaurants and things to do around the lake.