Last weekend we had such a pleasant weekend at Lake Lewisville in North Texas that I just had to share it. We had planned an October lakefront camping weekend with some friends back in August, and was looking forward to some cool fall weather and campsite fun. Well, the weather showed up in true Texas style, with 3 days of completely different weather for 3 days of camping.
Friday we got rained out. We didn't end up setting up camp late afternoon as we had planned, but we were still watchful and hopeful that the weekend would pan out.
We woke up Saturday at home to cool, humid air and spotty rain. We cooked like we were camping, bacon, eggs and coffee, and started packing since the forecast looked friendly. With calm, cloudy skies and a dry enough ground, we set out for the campground.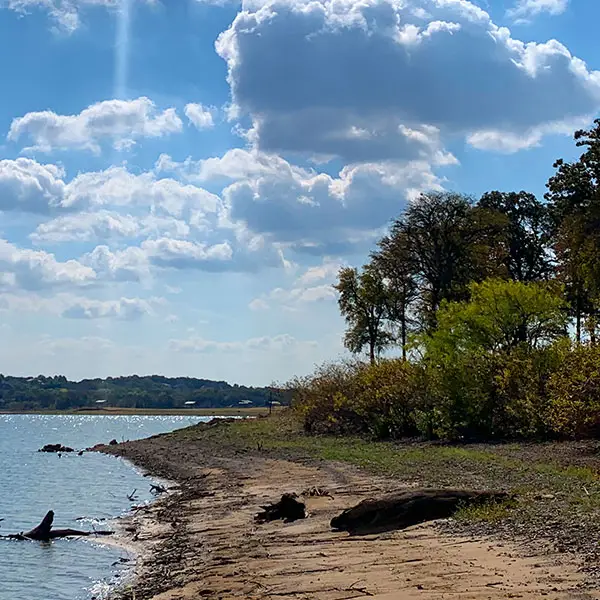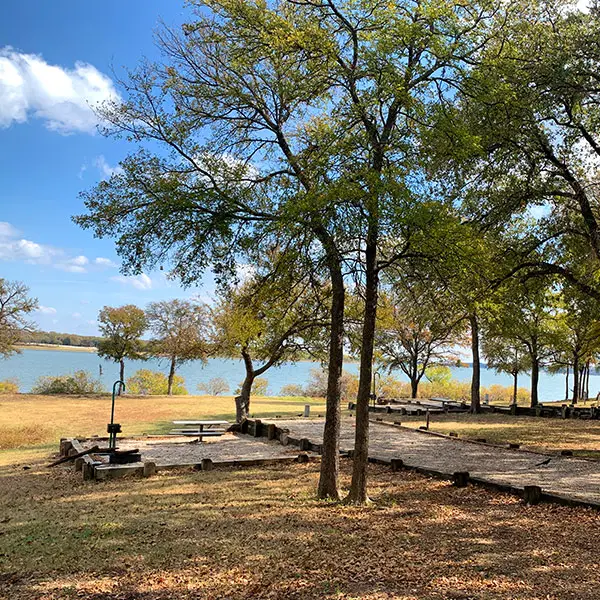 Our chosen campground for this weekend adventure was Pilot Knoll Park, which is run by the city of Highland Village, Texas. There are just over 50 campsites, and they're all very well maintained. They're level and framed in with big timbers, so even though they're almost all on a slope it's an easy setup for rigs of any size. Many have plenty of space for tents as well. All sites have partial hookups (water and electric), a dump station, a bath house with showers and a really nice playground right in the middle of the camping peninsula. There are lots of oak trees for plenty of shade, and the layout is such that most sites have their own shore access – so it's a great place to beach a boat. The entire park is actually two peninsulas on the lake, one for camping and the other for day use. You access both with the same entrance.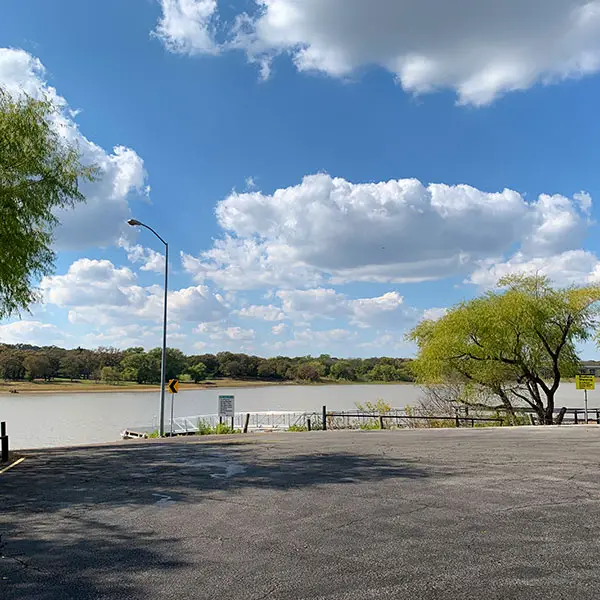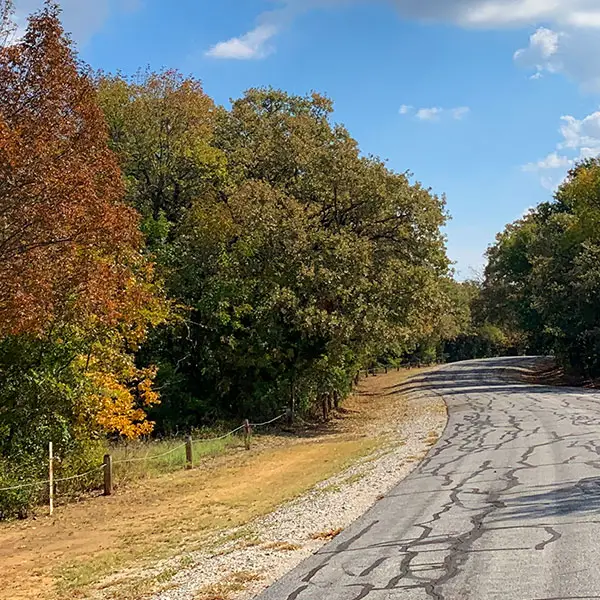 Pilot Knoll's day use area is really fantastic, with nearly 3 dozen covered picnic tables that can be reserved, some pretty big "family reunion" sized pavilions, a 2-lane boat ramp with courtesy dock and plenty of boat parking. It does get busy on the weekend in the summer time, with day use parking nearly full, boat parking full and people parking on the grass on the road leading to and from the ramp. Expect the full spectrum of lake fun on the weekends: swimming, fishing, kite flying, barbecues, paddle-boarding, kayaking, boating, frisbees and all kinds of outside activities.
We set up camp just in time to take on a little more light rain, but it was just the right amount for a melodramatic feel, not a driving rain that soaks everything and everyone – just enough to set the mood and force us to read books for a little bit. Once that let up, it was time for our lake fun weekend to kick into gear.
This trip we decided to upgrade the culinary experience and pack the Crock Pot slow cooker, so we had some hearty soup simmering all day. Sometimes you just need to live it up with electricity to make it the best experience – not to worry, we still cooked biscuits in a cast iron pan over the fire. As I was squatting and keeping an eye on them, I had to wonder if I would have been able to hack it on the open prairie some 150 years ago. I try my best to hone my pioneering skills, between hunting and fishing for food, making bread and canning fruit and vegetables, bushcraft, fire craft and so on – but I think people were just made a little differently back then.
We really enjoyed the campground to it's fullest this past weekend. We fished, explored, played, honed our fire craft, with plenty of time to take it easy in between. Saturday evening was quiet with just enough chill in the air, and Sunday birthed a bright glorious sunrise over the water. Even though I could see the interstate from our campsite, it felt like another world. It was cool enough to run a fire day and night, and even though I'm still washing the smoke smell out of my clothes, that is one of my favorite parts of camping.
If you're planning a trip to the lake, consider camping at Lake Lewisville. Pilot Knoll Park and Hickory Creek are both great options to experience this suburban metro lake in rustic style.