Bucket Journals, what are they? They are a new concept in camping accessories. If you love visiting national parks, and other places outdoors, and you want to visit them all in the U.S. or your state, Bucket Journals are journals that help you keep your memories alive for years to come. They also become a part of your family history. 
My Bucket Journals is a family-owned business established to specialize in creating journals about your adventures while fulfilling your bucket list. My Bucket Journals wants to help you bring adventure into your life and do this by giving you a special place to dream about, plan, and record the memories of your bucket list adventures.
My Bucket Journals produces several bucket list genres, and many of the topics focus on journaling about your visits to national parks, national forests, national historic sites, hiking trails, etc. These journals can be about the national parks or state parks and trails in your state, or in the country.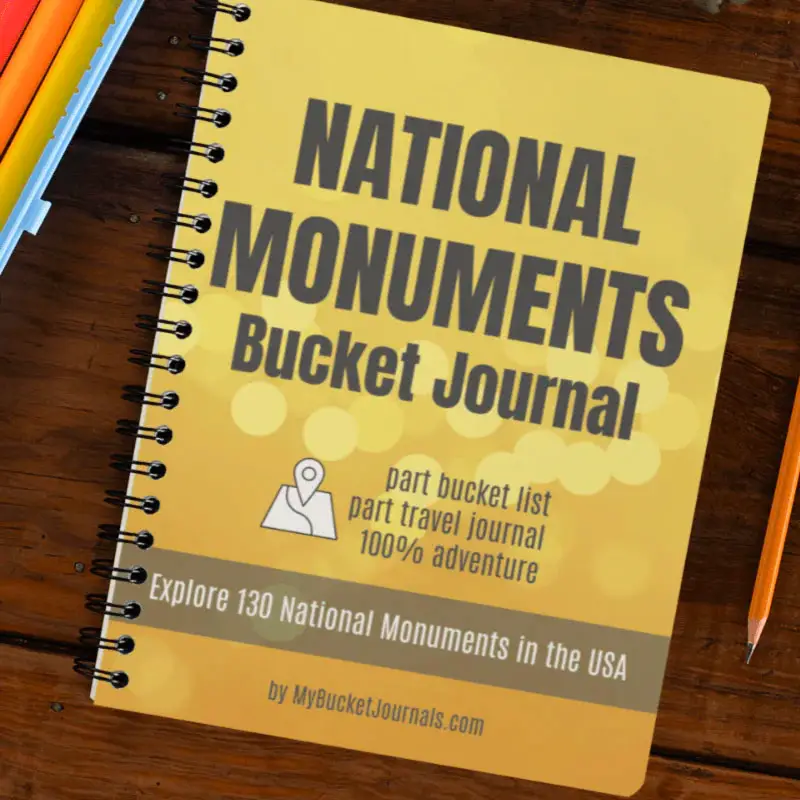 My Bucket Journals strongly believes that journals help you take the uncommon and purposeful journeys of life and make them cherished memories. People may think that since we're in the digital age, journaling is a lost art, but this is far from the truth. Taking the time to record your memories is good for your mind and also good for your posterity.
As time goes by throughout our lives, memories fade over decades, our children have our grandchildren, and we do not remember details of our trips that we could affectionately share with our family and friends. My Bucket Journals are highly detailed. For example, the National Park Bucket Journal 63 Park Edition's first few pages prompts a journalist to record the following information.
---
How My Bucket Journals Work
It begins with a table of contents with the 63 parks listed according to U.S. regional areas. The Rocky Mountain State Park in Colorado, page one, begins with a trip planner. It has the phone number, then check boxes with lines to record information like park hours, fees, etc. 
Next to that section are the statistics about the park. Below that is a section listing attractions to experience at the park and nearby. Below that is a section for Notes, and a section for information on where you plan to stay with a place for costs, reservations, etc.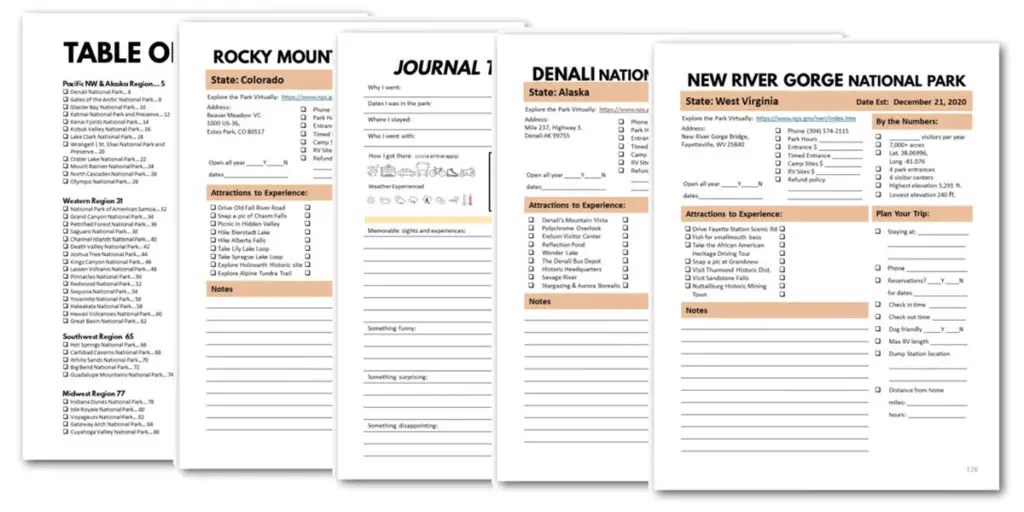 Page two is entitled Journal the Adventure. This is where you write, Why I went, Dates, Where I stayed, Who I went with, etc. Then you have a place to record Memorable Sites, Something Funny, Something Surprising, and Something Disappointing. It continues like that for every National Park in the U.S.
---
Beginnings of My Bucket Journals
When Shelle and Steven, creators of My Bucket Journals, began their enterprise, they began looking for a way to encourage people to live their life to the fullest and not put it off until tomorrow.
Their adventure started when Shelle had the idea for her first "bucket journal". She created a planner and journal to use while setting a bucket list goal to visit all 63 National Parks in the USA. Shelle and Steve then crafted My Bucket Journals to bring adventure back into your life and help you fulfill your dreams without regrets.
Shelle and Steve want you to get out and explore! They have National Park Bucket Journals and 35 State Park Bucket Journals so far and are currently focusing on Bucket Journals for other hobbies: 
MLB Baseball Stadiums
Wine Tasting
Barbecue 
Haunted Places
Zoos, Aquariums, and Safaris
And there are many other journals in progress.
Want to give the gift of wanderlust?
Not only is a My Bucket Journal great for you and your family, it is a wonderful gift for friends if you love the great outdoors or partake in other hobbies. Shelle and Steve created a comprehensive website that we hope you will explore. Their blog webpage even has a blog explaining the 9 Ways Journaling Can Help With Achieving Your Goals to help start your journaling adventure. 
Start exploring options for your next journal here. You can shop by topic, spiral, paperback, or digital.