Imagine boating through rough water, in your center console boat, while the deck of your boat stays level. What an enjoyable experience that would be – and it's now possible with the Seakeeper Ride system. I'd like to call my self an early adopter of new technology and I cannot wait to tryout the new auto leveling system by Seakeeper.  I've experienced the Seakeeper Gyro system on a much larger boat during an ocean trip and I couldn't imagine that open-water trip without it. 
That got me thinking…
Would lake boaters really benefit from having a Seakeeper Ride system on their boat?
Yes, a lake boater can benefit from the Seakeeper Ride system. The auto leveling, underway pitch and roll elimination, turning and hole shot improvements of the Seakeeper Ride system would help any lake boater have a more enjoyable time on the water, if you can afford to buy it.
Seakeeper Ride System is inspired by satellite technology that controls pitch, roll, and yaw.  Making Seakeeper the first and only "Vessel Attitude Control System (VACS).
I was not paid for this article, just saw this new technology and felt compelled to share my experience and opinion. 
---
How does the Seakeeper Ride system work? 
This system works by replacing your standard automatic or fixed trim tabs with the Seakeeper Ride controller.  The blades move in and out of the water with a reaction time of 1/10 of a second, to counter the movement of the boat.  
My first thought when seeing this in action on the below YouTube channel reviews was "this is some kind of voodoo mind trick!" It's definitely something that every boater should consider, especially if you have family who refuses to sit in their assigned seats causing the boat to lists to one side.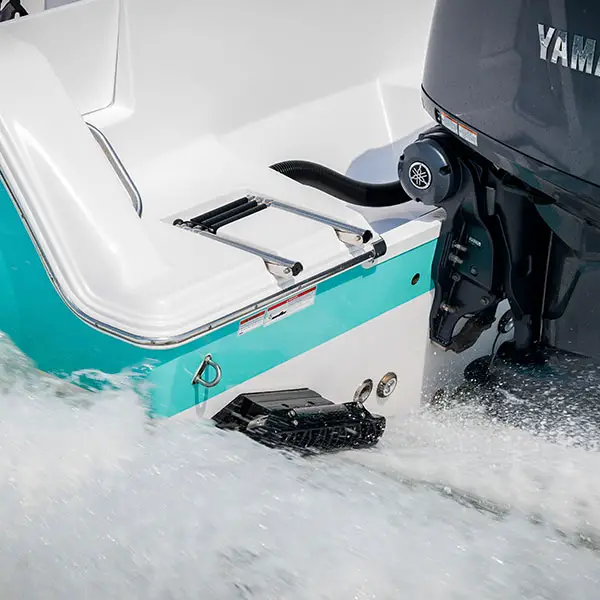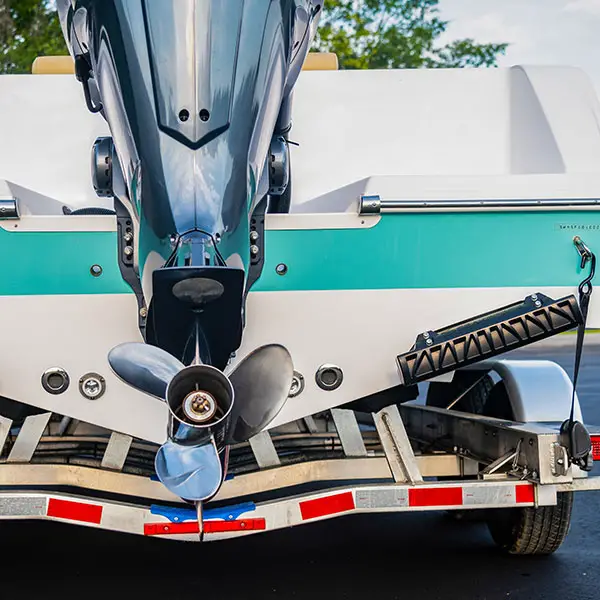 What does this fancy ride control system offer regular boaters like you and me?
AUTO LEVELING 
"Seakeeper Ride's automatic list control keeps the deck level regardless of uneven or moving weight distribution. And when we say automatic, we mean it. With Seakeeper Ride, you aren't getting a finger workout making constant adjustments to combat list or heel. Think of it as your personal psychic, predicting motion and stopping it before it starts. So when your buddy crosses the deck to open the cooler (again), we've got you both covered."

Seakeeper.com
For those of Us who have one engine boats this is a constant problem.  It can be fixed with trim tabs but as we all know once people and gear get on the boat no amount of trim can help.
TURN OF THE CENTURY
"Seakeeper Ride automatically adjusts the heeling angle of your boat during turns for a more comfortable feeling and better performance."

Seakeeper.com
New boaters figure out really quickly that turning your boat at any speed can cause cavitation or (when you turn too hard or too fast, air gets under the boat and around the prop causing your engine to rev really high and your turn stops or slows down).  I haven't personally experienced Seakeeper Ride System yet but I assume their "Turn of the Century" technology helps prevent cavitation making all turns easier.
YOU GET ONE SHOT
"Nailing your hole shot is important for safety, performance, and fuel efficiency. Seakeeper Ride gives you a faster acceleration to get you on a plane faster without ever losing sight of the horizon."

Seakeeper.com
Getting out of the hole is a common boating term used because when a boat is at idle or sitting still the boat is lower in the water or "in a hole".  Why do boat manufacturers market how quickly their boats get "out of the hole" or time from stop to plane? I'll give two examples.
For boaters into water-sports (water skiers, wake-boarders, tubers, etc.) it is obvious that the quicker the boat can get on plain while pulling, the easier it is for the skier or wakeboarder to start.  
Another example is if you've ever fished in shallow water, you know that once you are ready to leave, if you don't have enough water under your boat to get up on plane or only have a short channel to get started, the quicker "Out of the Hole" your boat is the safer you are running across shallow water.  The main reason is when your boat is on plain its more on top of the water drawing less water.
I can see using this on most of the Texas lakes I fish and boat on because some days when the wind kicks up and you have to cross into the wind the lake can get rough.  Having a system like this on a smaller boat would make the trip home WAY more comfortable on days like this. 
One of the best short explanations of the Seakeeper Ride system was done by Sportsman Boats' Technical Sales Representative Jim Isaac in the following video.
Power & Motoryacht Magazine also produced a video review of the Seakeeper Ride system.  Their use of a bow camera on rough Ocean Seas gives a unique perspective on how well this system works.
Want to learn more about the benefits of Seakeeper and where to buy it?  Check out their product website at Seakeeper Ride Product Website
Also check out the Sportsman Boats Manufacturer Product Page, where this product is available on my dream boat, the 2023 Sportsman 267 has the Seakeeper Ride system available: Sportsman Boats Manufacture Seakeeper Product Page